You will hear people say that diets don't work.
If the intent is simply to lose weight, and the diet involves taking in less calories that you spend, then yes, diets do in fact work.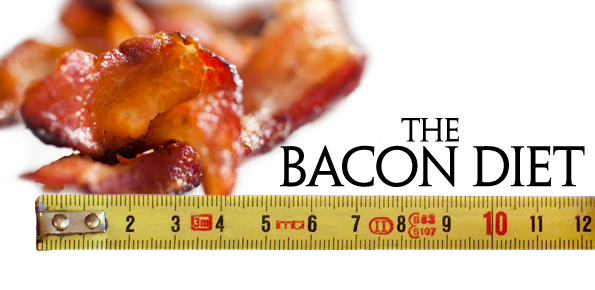 But there is a big problem with this. Most people aren't really interested in weight loss, even if they say they are (mostly because that's what we are all told we need to do).
The reality is we want more, or at least we should.
In talking with hundreds of clients over the years most people want to reduce their risk of suffering from disease, feel proud and confident in their appearance, have more energy to do what they want to do…once and for all, not for a few weeks here and there.
We may think weight loss will accomplish this, and dieting will get us there.
The truth is that it won't.
Diets without the 7 Crucial Factors that few acknowledge, and even fewer know how to apply, will not deliver the results we want. (Even if they do cause weight loss).
Attempting diets without involving these factors is like taking Tylenol for a headache while smacking your head against a wall.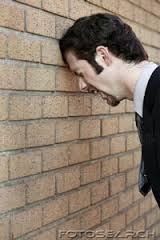 1. Knowledge: We need to be aware of what proper nutrition is, which seems obvious. Calories, macronutrients, and quality of food, of course is important. But the prevalence of misinformation and half truths has cluttered our heads to the extent that we are so confused about what really is proper nutrition. Social media and talk shows are great examples of this, seeing "experts" contradicting and arguing with each other. Most of it is nonsense. Remove the egos and ideology and insert the evidence and real world practice, and it gets much easier. Having knowledge also applies to awareness of the other factors below, as well as to how to apply the information. Finally, the knowledge of what motivates you, why should you change nutrition, and whether changing nutrition is possible is a hugely important in determining whether you move forward to action.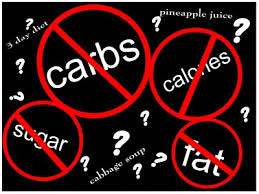 2. Environment: I've written about this in the past, and presented these concepts during my Environmental Matrix presentation earlier this year. Studies clearly show that our environment has a huge influence over our behavior regarding food. Proximity of food, how it's displayed, where it's displayed, who we eat with…these are amongst the many strong factors that influence how and what we eat.
3. Social support: I have no shortage of criticism for Weight watchers, boot camps, exercise classes, and cross fit, but this is something they get right…they understand the importance of social support. It is a strong motivator (which unfortunately plays a part in motivating them to do the wrong things as well). But social support goes beyond having a few people cheer you on during a weigh in or at the end of spin class. Relationships with those close to you can have a huge influence on your nutrition approach. Failing to address this is a sure way to complicate your diet changes.
4. Accountability: This is the biggest factor. Most people acknowledge its value. We see how vital accountability is in athletics, business, and academia. But for some reason we undervalue it's important in health. Perhaps it's because our health is so personal, and struggling to address it is ascribed to the result of a personal flaw as opposed to a normal human condition. The fact is that needing accountability is normal. Ignoring its value is not. Normal, but it is common. This explains the true difficulty in achieving sustainable health improvements. IF you are missing this point, you will struggle mightily.
5. Exercise: I'm baffled by the exercise verse nutrition debate. It's like debating the importance of your brain or heart. The evidence is clear; we need both components, not just for fat (not weight) loss, but also for optimal performance. More importantly, we need to understand how our nutrition approach is related to our exercise approach. For example, you can't drastically drop calories while increasing your exercise intensely several days a week without disaster. Knowing how the two are related is critical.
6. Assessment/reassessment: It's hard to know where to go if you don't know where you are starting from. Similarly, you need to frequently measure progress and modify your plans accordingly. Knowing what to assess, and how to interpret the findings is critical. Complex measures, like determining lean mass, are vital in determining optimal calorie intake and monitoring muscle loss or gain. And simpler measures, like pictures or waist and hip measures can be extremely helpful, and even predict risk of disease. Accountability can be uncomfortable, because sometimes the truth hurts. But, as another saying goes, the truth sets us free. Certainly, it is vital in guiding us. Running away from accountability is running away from success.
7. Behavior modification: Our Mindset is related to our actions. Understanding our behaviors and what influences them is the hidden source of success or failure for many. Modifying behavior can help us influence habits, and establishing habits is the difference between what makes our nutrition changes a constant struggle vs. and effortless way of life. There are many things related to our behaviors, some obvious, and others more deep. Fitness and nutritionists don't like to talk about it, but when you've been trying to help people as long as I have, it becomes crystal clear that this is an important factor.
The Harm Of The Diet Only Solution
Hopefully you see that dieting as a standalone solution for improving your health and performance is woefully inadequate at best. At worst, it can be harmful.
Biologically, a common harm is the loss of lean muscle, which is responsible for dramatic reductions in performance, alterations in appearance (described as a lack of tone or "skinny fat") and increased risk for injury.
More devastating are the psychological risks. Failed dieting can drain you. Repeatedly trying and failing leads to mounting disappointment, frustration, and lack of faith that you are able to positively change eating behaviors.
How To Make Diets And The Big 7 Work For You
4 years ago, there were no programs that acknowledge these 7 critical elements when addressing nutrition. That's why I created the Beverly Body Balance Challenge in 2010, and over a hundred participants later, have refined it to be the most effective body transformation program of its kind. BBC is not just about losing fat…although many folks do lose an impressive amount of fat quickly. Some BBC participants don't need to lose any fat! It's about setting the foundations for lasting health improvements, empowering you with the tools to optimize your health forever. It's not about dogmatic, rigid and baseless illogical ideologies about food. It's about a balanced, evidence-based and flexible approach about how to eat a wide variety of healthy foods, and exploring the truth and roles of incorporating "not so healthy" foods. In short, it is about how to make the complex interplay of how support, accountability, exercise, your environment, and individual needs simple and pragmatic so it can work, for you, in the real world.
It's about getting you results and empowering you.