I'm often asked by concerned parents, grandparents or anyone who has young athletes in their life whether weight training is safe for young athletes.
Especially around this time of year, as some are feeling the injuries from 9 months or more of continuous sports participation, and others are contemplating whether it is time to start training and conditioning in the summer.
This is a common concern, as I've repeatedly heard people make claims that weight training will stunt growth, reduce flexibility, increase injuries, decrease "touch" (usually referring to skills such as shooting a basketball) and other negative claims. Some simply question whether young athletes can even benefit from training.
Being entrusted with the responsibility for rehabilitating injuries and training developing athletes, I pay the utmost attention to the minimization of injury risks so as not to jeopardize the health of their growing bodies.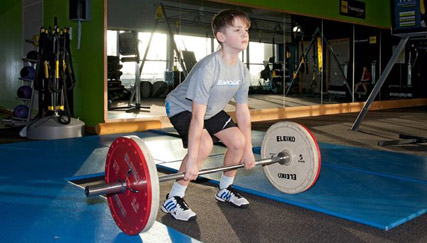 And as a parent who would sprint head first into oncoming traffic to protect my little girls, I completely understand the ongoing need to keep kids out of harm's way.
That's why I'm glad to address these concerns, and give you the facts about these issues. Fortunately, there is a preponderance of evidence and little disagreement regarding these issues. Even better, rather than finding harm, you'll see that evidence shows just the opposite.
So let's address some of these issues. Click here to go to the blog to see what I'm talking about – it is just scratching the surface of what's out there.
Injuries in young athletes are increasing
" I am seeing four times as many overuse injuries in youth sports than five years ago and more kids are having surgery for chronic sports injuries." -Dr James Andrews, regarded as the world foremost expert of orthopedic surgery and dysfunction of the shoulder and elbow in baseball pitchers.
Many injuries are preventable
"50% of overuse injuries in children and adolescents are preventable." – The American College of Sports Medicine
"Most overuse injuries can be prevented with proper conditioning and training". – Dr. John P.Difirori, , '99
Overuse injuries are the most common Nearly half of all sports injuries to middle-and high-school students, are due to overuse. -NSCA
30% to 50% of all pediatric sports injuries are due to overuse -SAFE Kids USA
Overuse injuries are more devastating
"Athletes who had overuse injuries lost 54% more time from training and competition than those who had acute injuries."
"In some cases, the damage is permanent, increasing the risk that the athletes—some of them as young as 9—will suffer crippling arthritis or require extensive surgery as they get older." -Difiori, Physician and Sports Medicine
Proper conditioning is the solution "Young athletes need proper training for sports. They should be encouraged to train for the sport rather than expecting the sport itself to get them into shape. Many injuries can be prevented if youths follow a regular conditioning program." – American Academy of Orthopedic Surgeons
"Cross-training in moderation throughout the year is recommended to prevent any one area of the body from becoming overworked and stressed and to help maintain overall fitness levels." -American Academy of Pediatrics
Risk factors identified for overuse injuries include inflexibility, muscle imbalance, prior injury, inadequate conditioning anatomic malalignment, low self-esteem, too-rapid training progression and/or inadequate rest, and incorrect sport technique. – Difiori, Physician and Sports Medicine
Closely Supervised Weight training is safe.
"There is no current evidence to support the misconceptions that children need androgens for strength gain or lose flexibility with training." – Lyle J. Micheli, MD, Boston Children's Hospital, JAAOS, 2001
"Experimental training protocols with weights and resistance machines and with supervision and low instructor/participant ratios are relatively safe and do not negatively impact growth and maturation of pre- and early-pubertal youth." -Malina, Clinical Journal of Sports Medicine, 2006
"16-year-old athletes were divided up into a supervised training or unsupervised group. They performed the same program for 12 weeks. The supervised group demonstrated greater adherence and strength gains compared to the unsupervised group." -Coutts AJ,J Strength Cond Res. 2004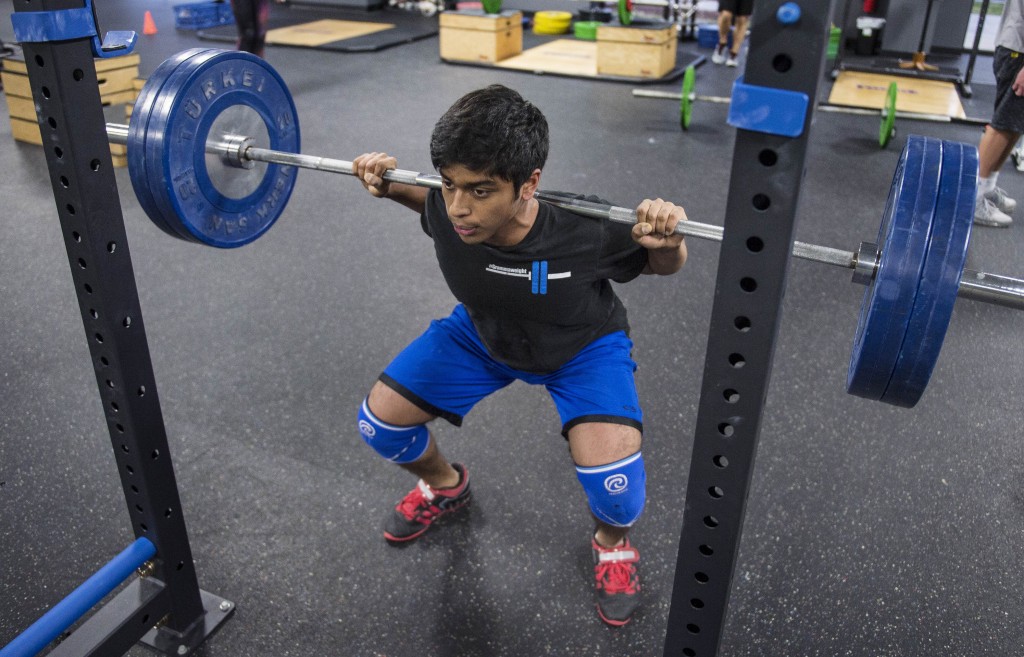 Clearly, we can see that not only is weight training safe for kids, but a comprehensive conditioning program (including strength training, among other forms of training) is widely accepted as a key component to injury prevention and optimal performance.
And I would also add that it has benefits that extend beyond what this research mentions.
Enhanced motor control is fostered with proper conditioning, which reduces impairments associated with disabling neck, back, shoulder, and knee conditions and arthritis pain that are experience by most adults.
Improved attitudes about fitness and nutrition are developed (which sometimes are negatively influenced by experiences with competitive athletics if one does not excel).
And finally, enhanced esteem is promoted through the process of training to improve strength, posture, and function.